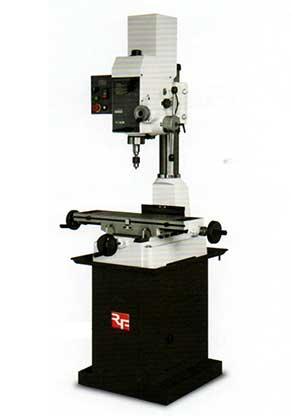 – Geared head Milling/Drilling Machine with variable speed.
– Rapid spindle speed changes thru quick-select gear shift levers-no belts to tool with.
– Fast feed spindle/quill handles and a fine feed handwheel dial for wide range control.
– Tilting head 90° left and right.
– Forward/reverse switch.
– Power down feed installed.