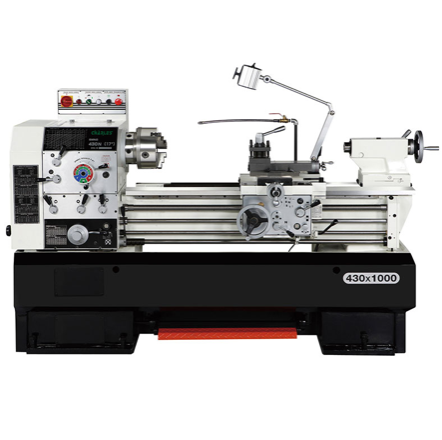 – Ground and hardened gears and bed way.
– 3 precision bearings supported spindle driven by single speed motor delivers full power at all 12 speeds.
– Dual gear box for easy switch of inch and metric threads.
– Mechanical overload device in carriage.
– Auto spray and forced feed lube system in headstock and carriage.
– Low voltage controls for extra safety operation.