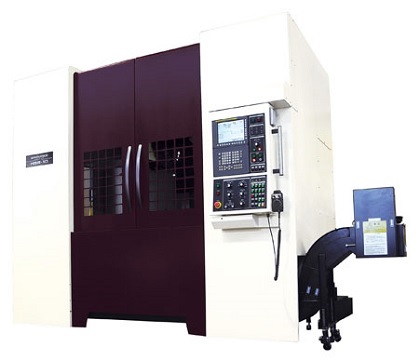 – High rigidity by employing a box type frame structure.
– Wide and thick hardened and ground box ways on all axes, special resin is applied to the opposite sides to enable rapid feed as linear ways while maintaining durability.
– A direct-drive feed system couples the AC servo motor directly to each axis feed screw. Large diameter feed screws are fixed by being pulled at both ends for durability and appropriate pre-load to each screw minimises displacement by load and heat. Every high precision ball screw is set in between axis slide ways for higher precision positioning with superb tracking.
– Wide slide cover is equipped between column and saddle to prevent the scattering of chip swarf and coolant on the bed and Y-axis slide ways.
– Thermal displacement stability.