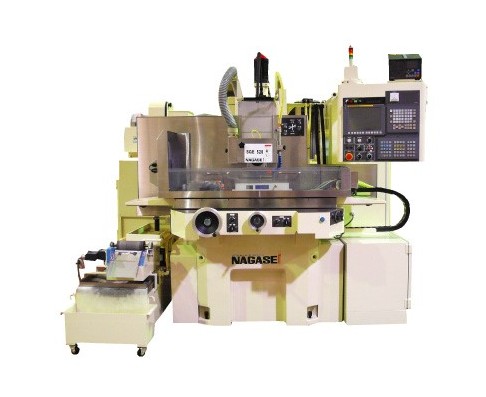 – Compact grinder with high rigidity and high accuracy
– High rigid mono cock body and the column with the width of max of it's class.
– Direct-acting ball bearing which has a high rigidity and low friction for the vertical slide way.
– Able to follow up an order of 0.1 micron.
– Extremely low vibration.