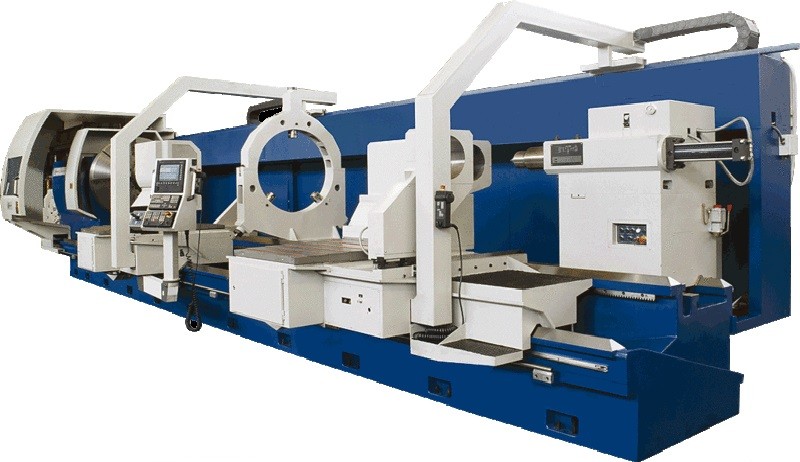 – Equipped with headstock with big bores up to 550 mm.
– Maximum versatility for machining pieces of big length, dimension and weight.
– Best option in the market for machinig pieces up to 15 meters, 15 tons and diameters up to 1,300 mm thanks to its inverted "V" prismatic guides of 120 mm and its 1,300 mm width bed.